CHESS – Homeschool Enrichment Support Services
CHESS supports homeschooling families by connecting students with teachers and courses that inspire excellence in a small group environment.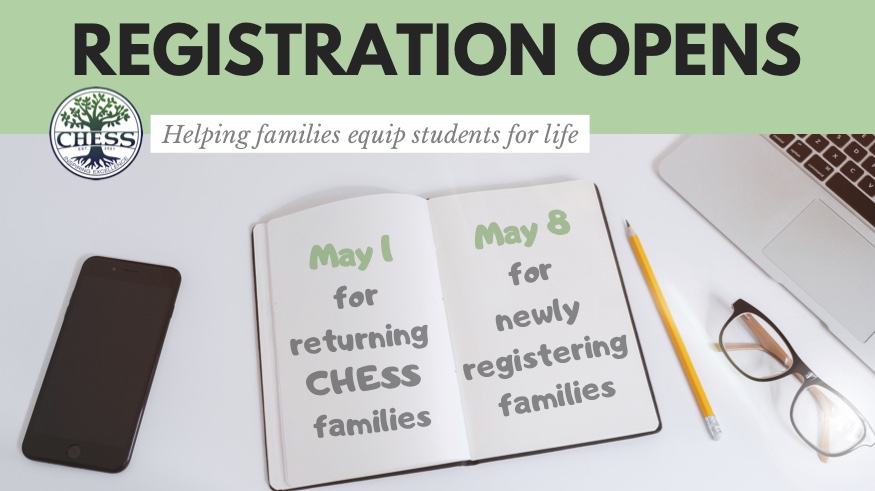 Registration Opens
CHESS provides quality academics and life skills from a biblical worldview in a personal environment, helping families equip students for life.
Inspiring excellence since 2001.
Fill out survey by June 5th to be eligible for a prize drawing!